Thanks as always guys for participating. Sorry for the delays this round. I've had quite some internet problems, but we're back to normal.
Round 17
is now officially open and you may submit nominations until
Friday, October 2
! That should give people willing to participate enough time!
Congrats to all the winners, especially
starsburn
for winning half of the awards!!!
BEST OVERALL ICON
starsburn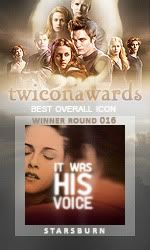 BEST ACTOR/ACTRESS ICON
cherrrrybomb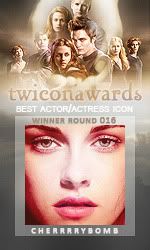 BEST COUPLE/SHIPPER ICON
latastic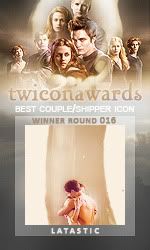 BEST USE OF CROPPING
starsburn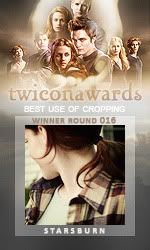 BEST USE OF COLOR
starsburn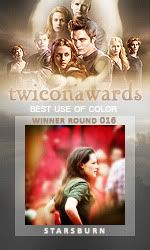 BEST BLACK & WHITE ICON
starsburn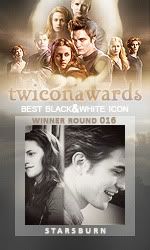 BEST HUMAN ICON
starsburn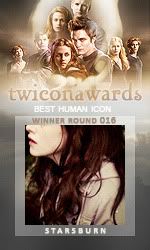 BEST VAMPIRE/WEREWOLF ICON
starsburn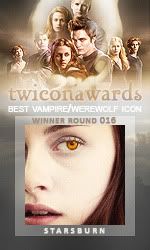 BEST CREATIVE/COMPLEX ICON
cherrrrybomb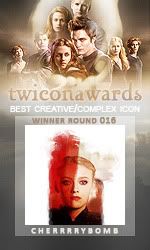 BEST TEXTLESS ICON
elwiens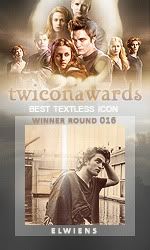 BEST USE OF TEXT
cenup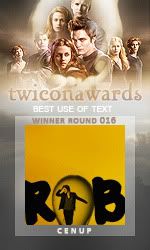 BEST ANIMATED ICON
nicolemissing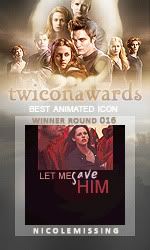 BEST COMEDIC ICON
unesrin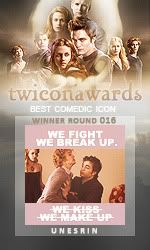 BEST EMOTIONAL ICON
starsburn